What do you get when you make
cupcakes
Brownies
Sugar cookies
don't forget the icing and maybe throw in some coconut?

and mix them together?
?
?
?
Care to take a guess?
You get a brownie burger cupcake!
The Ketchup and Mustard are icing and the lettuce is coconut.
Here is the army of them before they were topped.
Don't forget your side of cookies!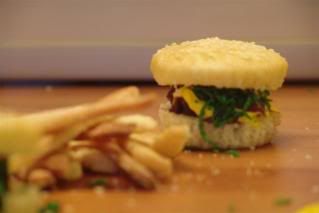 Just a regular batch of sugar cookies rolled and cut into fry stripes.